Everyone deserves access to fresh produce and our gardens make that possible! All the produce grown at Target Hunger's gardens goes directly to people who need food assistance.
Green Mountain Energy Sun Club Shotwell Garden 
The above ground container garden is situated at our main warehouse in Denver Harbor and features 2,400 crates for planting, a 3,000-gallon rainwater catchment system, a 72 sq. ft. green house, and a planned composting facility. At this garden we collect rainwater off the nearby shed to provide water for the entire garden – utilizing a natural resource that would otherwise go unused and saves both money and time. This garden was completed in Spring 2021 and we anticipate the yield to grow with each year of operation. We are grateful for the support of Green Mountain Energy Sun Club for underwriting a grant to make this garden possible.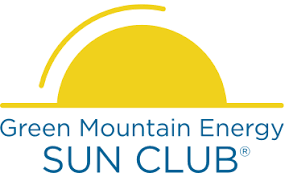 Willie H. & Gladys R. Goffney Community Garden
This garden started in 1989 is situated on two acres and located in Kashmere Gardens. It features a wash station, a composting facility, and 100 beds that provide thousands of pounds of organically grown produce to the community. The large garden gives volunteers and clients the opportunity to grow nutritious produce to benefit themselves, their neighbors, and Target Hunger food pantries. All of the produce will be distributed to families in need of food assistance.
Volunteers are needed to help our garden continue to grow!
Both individuals and teams who volunteer in the gardens may assist in many ways such as: building garden beds, turning soil, weeding, planting, watering, harvesting, maintenance, and special projects.
If you would like to volunteer, please contact our team at volunteer@targethunger.org.
A Bright (Green) Future!
The vision for our gardening program is to have a space that provides community members with the opportunity to find out where their food comes from, how to grow it, and how to turn it into healthy and affordable meals. In the future, Target Hunger hopes to offer gardening workshops to provide participants and community members with more opportunities to gain self-sufficiency skills. A bountiful harvest is one measure of success, but ultimately and most importantly, our success will be measured by the growth of new relationships and teaching our community useful skills.